McIntosh x Sonus faber x Wally
McIntosh amplification and Sonus faber speakers brought to the sea on the wallywhy200 yacht.
This exciting collaboration unites the unmatched power and performance of McIntosh amplifiers and Sonus faber custom install speakers with Wally's innovative yacht design to deliver an unparalleled audio experience, driven by a passion for the sea, beauty, and style.
Welcome to the World of Custom Installation Hi-Fi (CI-Fi)
This is a historic milestone for our company, as it marks the first time our state-of-the-art systems have been taken to sea. We have always been known for pushing the boundaries of audio technology, and this latest installation is no exception.
Our team has worked tirelessly to create a system that delivers breathtaking sound quality, even in the most challenging marine environments. With our CI-Fi system, the ultimate audio experience can now be enjoyed while cruising in a yacht on the open seas.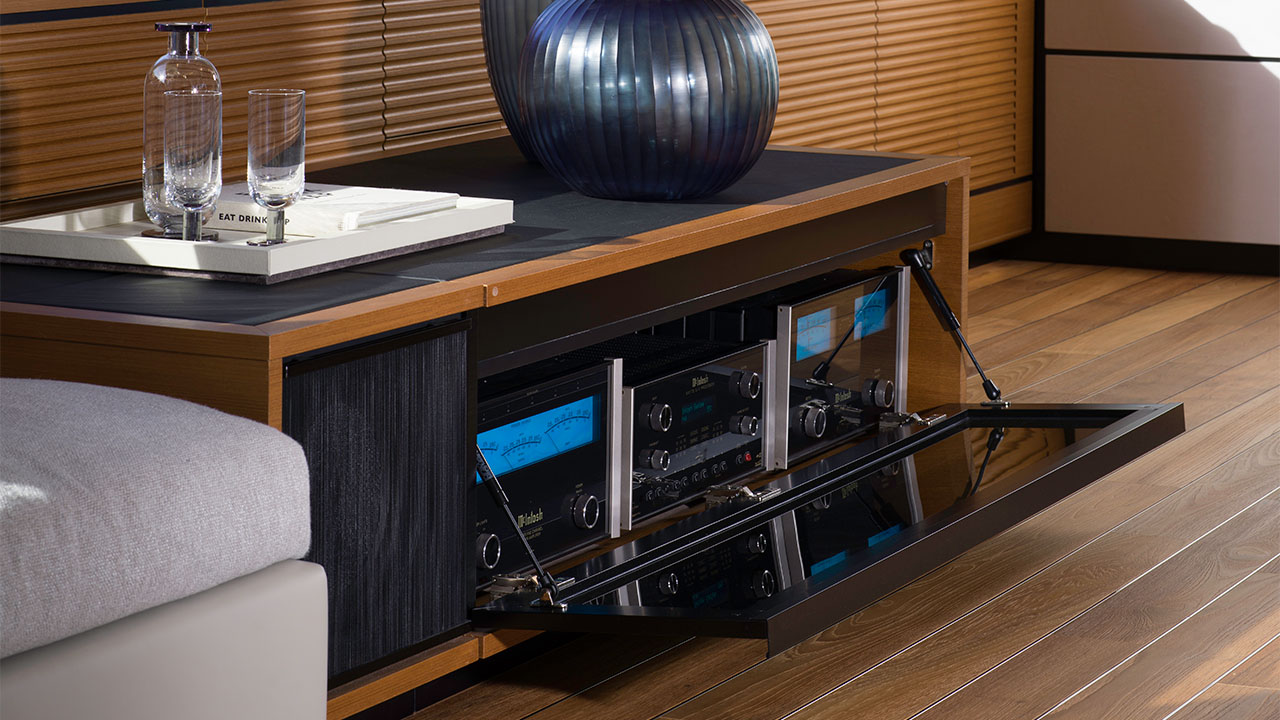 With performance as the top priority throughout the product development process, each company placed a strong emphasis on developing technical solutions that combine form and function, while further ensuring an elevated aesthetic for the discerning clientele. Each of the three yacht audio systems are customized to fit the acoustics of its specific installation area.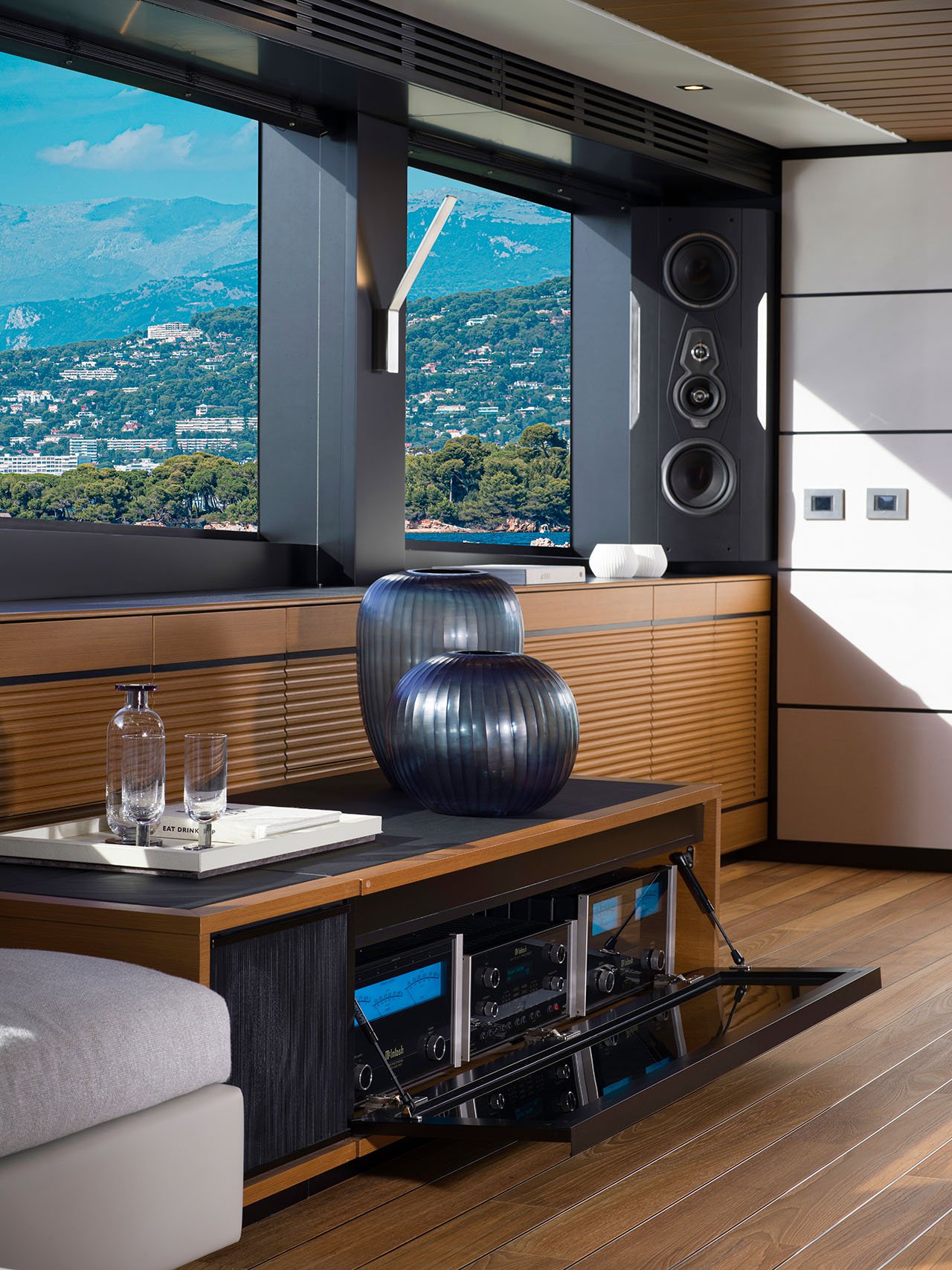 Main Deck Salon
The yacht's audio system on the main deck salon of the wallywhy200 is powered by two McIntosh amplifiers: the MC312 2-Channel Amplifier and the MC255 5-Channel Amplifier. To ensure the highest quality audio signal, the system also features the McIntosh MX170 A/V Processor, which offers advanced control features for a truly immersive audio experience.
Sound from this impressive audio system is output via Sonus faber speakers. The yacht's speaker system on the main deck features 2x Sonus faber custom speakers with a black leather box, stainless steel frames, an aluminum dust cap, and black paper cones; 4x Sonus faber custom active sub-woofers (2x 10" and 2x 12"); and 4x Sonus faber Palladio PC683 3-way in-ceiling speakers, all seamlessly integrated into the yacht's design.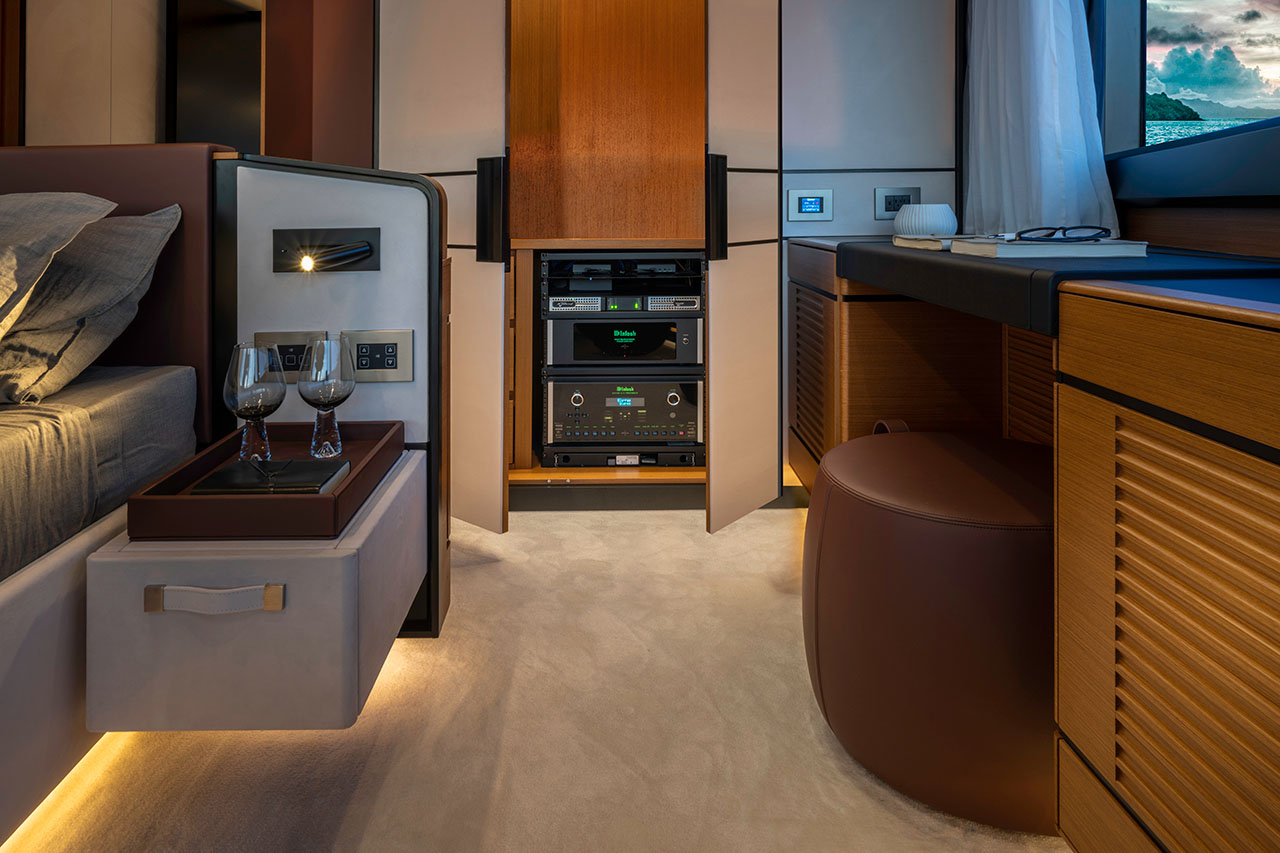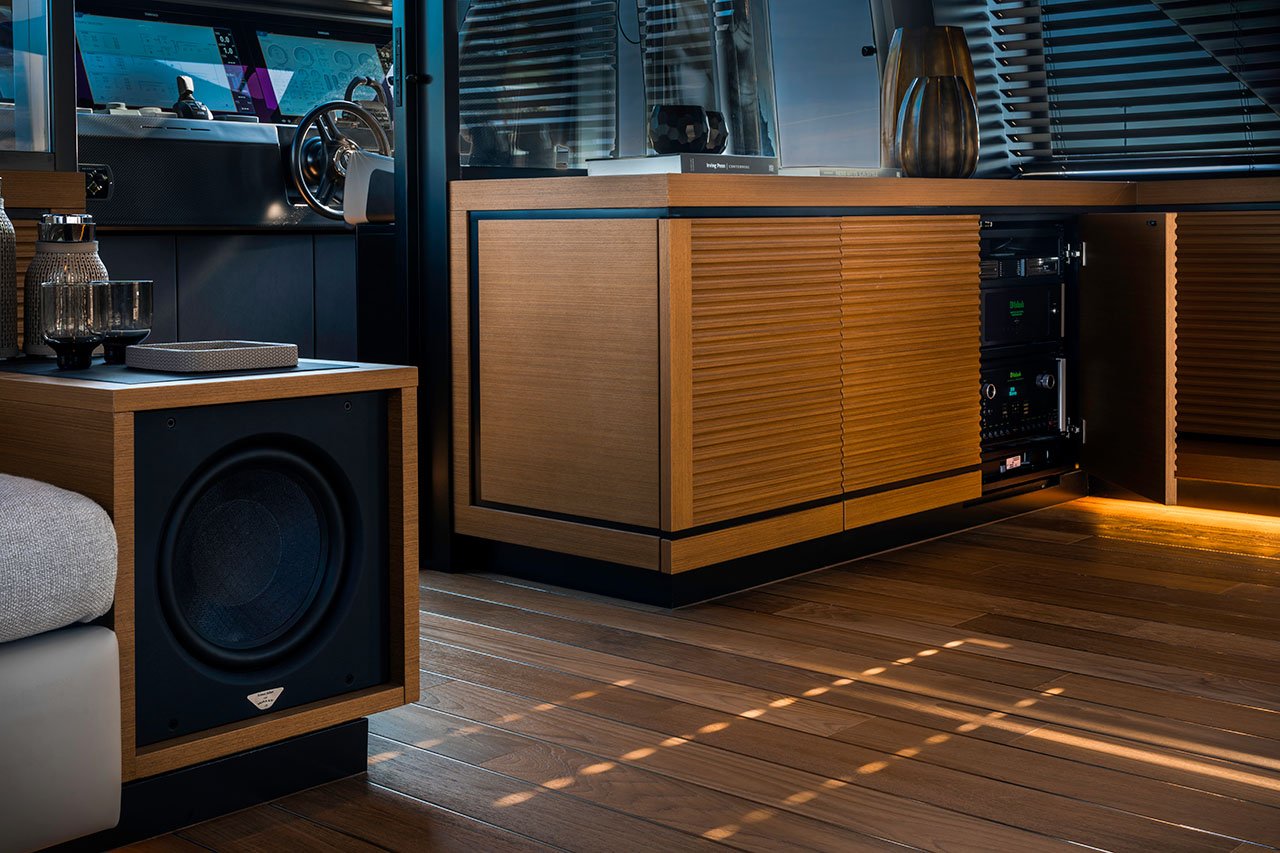 Gallery
Enjoy these incredible photos of the wallywhy200 yacht that features McIntosh amplifiers and Sonus faber speakers. All photos by Gilles Martin-Raget.