C12000 Solid State and Vacuum Tube Preamplifier Gives "Mind-blowing" Results in Stereophile Review
The C12000 Solid State and Vacuum Tube Preamplifier is a pinnacle of audio engineering, and stands as a testament to our unwavering passion to deliver the best audio performance possible. This dual mono, two-chassis preamplifier represents a culmination of precision, expertise, and innovation. Crafted to perfection, the C12000 ingeniously separates the preamplifier's critical functions – control and sound – into separate chassis modules, ensuring absolute isolation. This rare but effective design elevates your sound experience, delivering unadulterated excellence to your power amplifier(s) and home audio stereo system.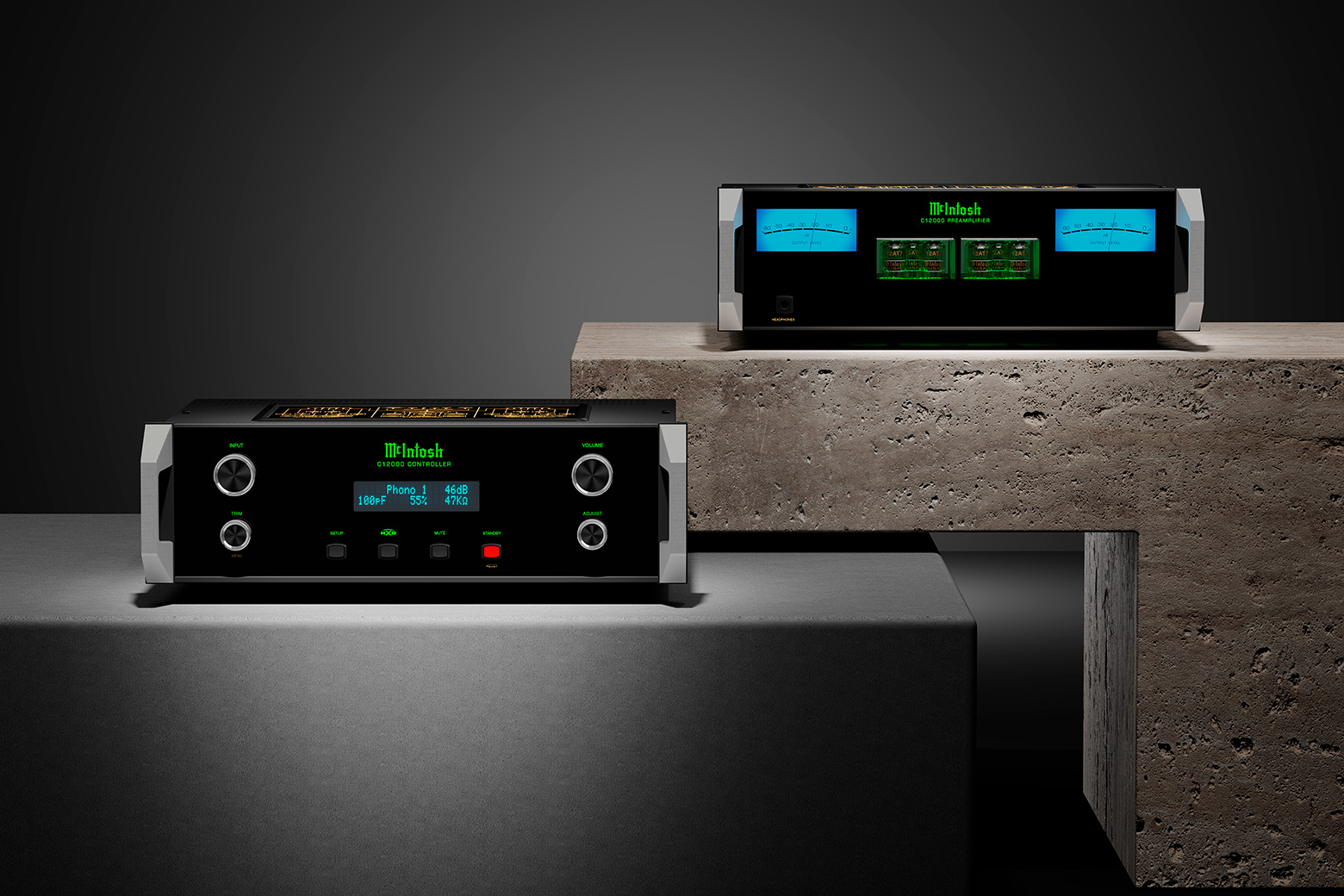 The C12000 includes our Hybrid Drive™ technology as it comes with both vacuum tube and solid state outputs, giving the listener the choice of which to use. As Stereophile reviewer Sasha Maton said, "It's good to have access to both" vacuum tube and solid state outputs since "Listening preferences vary, along with the sonic behavior of associated systems. The C12000 is designed to accommodate that."
A highlight of Matson's time with the C12000 was listening to Decca Records' 2022 remastering of George Solti's masterpiece recording of Wagner's Der Ring Des Nibelungen. Having heard it many times on his reference system, the results were "mind-blowing" when he added the C12000 to his system. "Never before has the introduction of a component in my reference system motivated me to listen to Wagner's entire Ring Cycle – but that's what happened. I couldn't stop. The quantity of musical information being launched at me was almost overwhelming."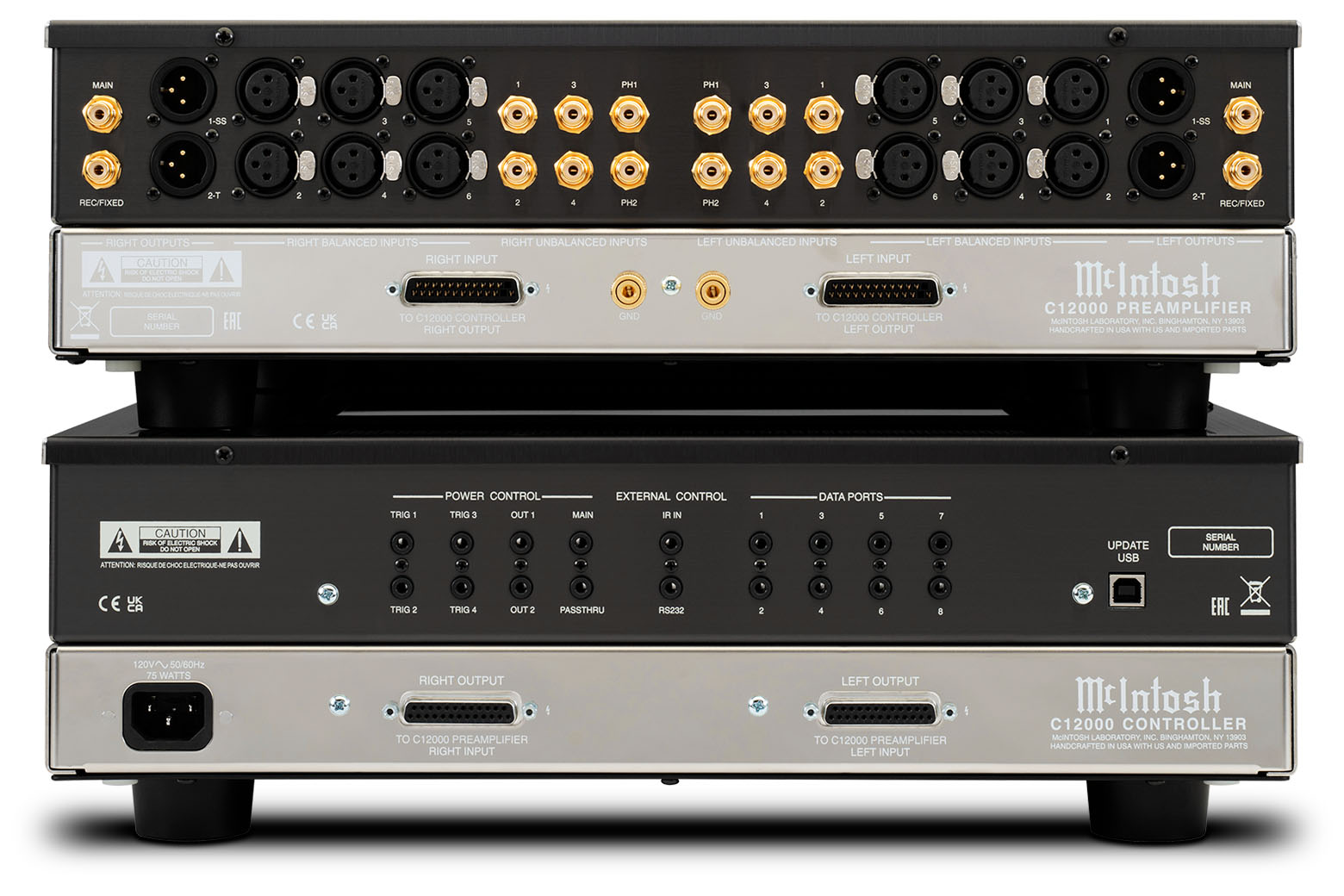 Matson stated that with the C12000, "McIntosh has cross-pollinated tubed and solid state electronics, resulting in lovely sonic flavors and colors" that blends "the best from both worlds while also offering a choice, honoring both innovation and tradition." He continued, "My time auditioning the C12000 was memorable. Considering its flexibility, whatever your priorities, now and in the future, the McIntosh C12000 2-Channel Solid State and Vacuum Tube Preamplifier merits close consideration if you can swing the price. I bought the review sample. Definitively Class A."
While measuring the C12000, former longtime Stereophile Editor and current Technical Editor John Atkinson added, "Not only is the C12000 a very quiet preamplifier, it also offers very low levels of distortion and very high maximum output levels… With both its line and phono inputs, the McIntosh C12000's measured performance is among the best I have encountered from a preamplifier."
Click here to read the full review.
(Excerpts taken from original review by Sasha Matson / Stereophile / November 2023)